About us
|
Contact us
|





Company Overview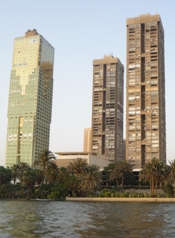 Fingerprint, one of the leaders in the IT Management services in gulf region and Middle East, is an HP Software Implementation Partner. With its experienced HP Software team and ITIL Consultants, Fingerprint has successfully managed to deliver IT Service Management solutions to small, medium and large-sized businesses in the region; transforming them into real adopters of best practices in the field of IT Service Management.
Inaugurated in 2006, Fingerprint Consultancy Headquarter in Saudi Arabia and has a regional presence in Egypt, U.A.E and the Gulf area.
Fingerprint was awarded the "Top New Regional Service Partner "award in APJ world cup 2009, as well as, "HP Software Channel Excellence Award, 2007" thanks to its commitment to quality of implementation services and significant contribution to the HP software customers in the Middle East.
Mission
Serving the community; by building a profitable business that communicates our values to stake holders through developing Win-Win relationships.
Vision
To become a global leader in ICT industry providing innovated technology and solutions.
Our reputation represented in our brand name, should be our main asset and competitive advantage.
Values
Customer Satisfaction is our target, not a mean to reach the target.
Progress Through People
Dedication to Quality of Service
Continuous Improvement
Responsibility - We take responsibility for our actions and hold ourselves accountable for the results and outcomes.
Trust - We will strive to be good citizens of the communities we serve and build trust and confidence in our ability to anticipate and respond to community and customer needs.
For more information about Fingerprint Consultancy, kindly see our Company Profile